By Lee Robinson
If anyone doubted the value of encouraging emerging leaders to safeguard our democracy, then the devastating global impact of COVID-19 should put that to rest.
But the empathetic leaders of tomorrow will face even more significant issues than the global pandemic.
"There's never been a more important time for us to hear from young people about matters that are important to them," said Victorian Minister for Youth Ros Spence, addressing over 120 participants over Zoom at the closing ceremony of the YMCA Victoria Youth Parliament on September 29.
Youth Parliament was held for the first time in 1987 and is a program designed to engage young people in politics.
As we ticked over the grim milestone of one million COVID deaths internationally, we see this crisis bring out the best and the worst in our political leaders.
At one end of the spectrum, we have witnessed countries whose leaders deny and denigrate science and put the economy before their people. At the other, we have watched empathetic leaders respond swiftly and transparently, using strategies that are informed by science and limit the spread of misinformation.
But COVID-19 is not the only issue facing the world, nor is it the biggest.
Climate change and the depletion of natural resources are major economic, financial and social issues that will linger long after coronavirus is no longer a threat, and the strategies needed to overcome them will need to be borne by the youth of today.
The cost of inaction is staggering—Climate Council predicts the costs to Australia from not meeting the Paris Accord target from now to 2050 is $1.19 trillion, but the threat it poses to our future generations' livelihoods cannot be truly measured.
Yet a lot of the discourse surrounding young people in politics is about their supposed disengagement with politics.
Even though many are disenchanted by Australian politics, they are not disengaged. We have watched young Australians turn out in droves to protest issues like the same-sex marriage debate, climate policy, and most recently, support of the Black Lives Matter movement, which has been clearly focused on our own Indigenous communities.
Still, young Australians remain largely unrepresented in parliament. We have just one member of Australian parliament in their twenties.
At the closing ceremony, the participants of Youth Parliament handed over more than 15 bills to the state's youth minister, after months consulting with stakeholders and refining them. The bills ranged from reforming schools' sex education programs to improving the monitoring and maintenance of rural and regional road networks.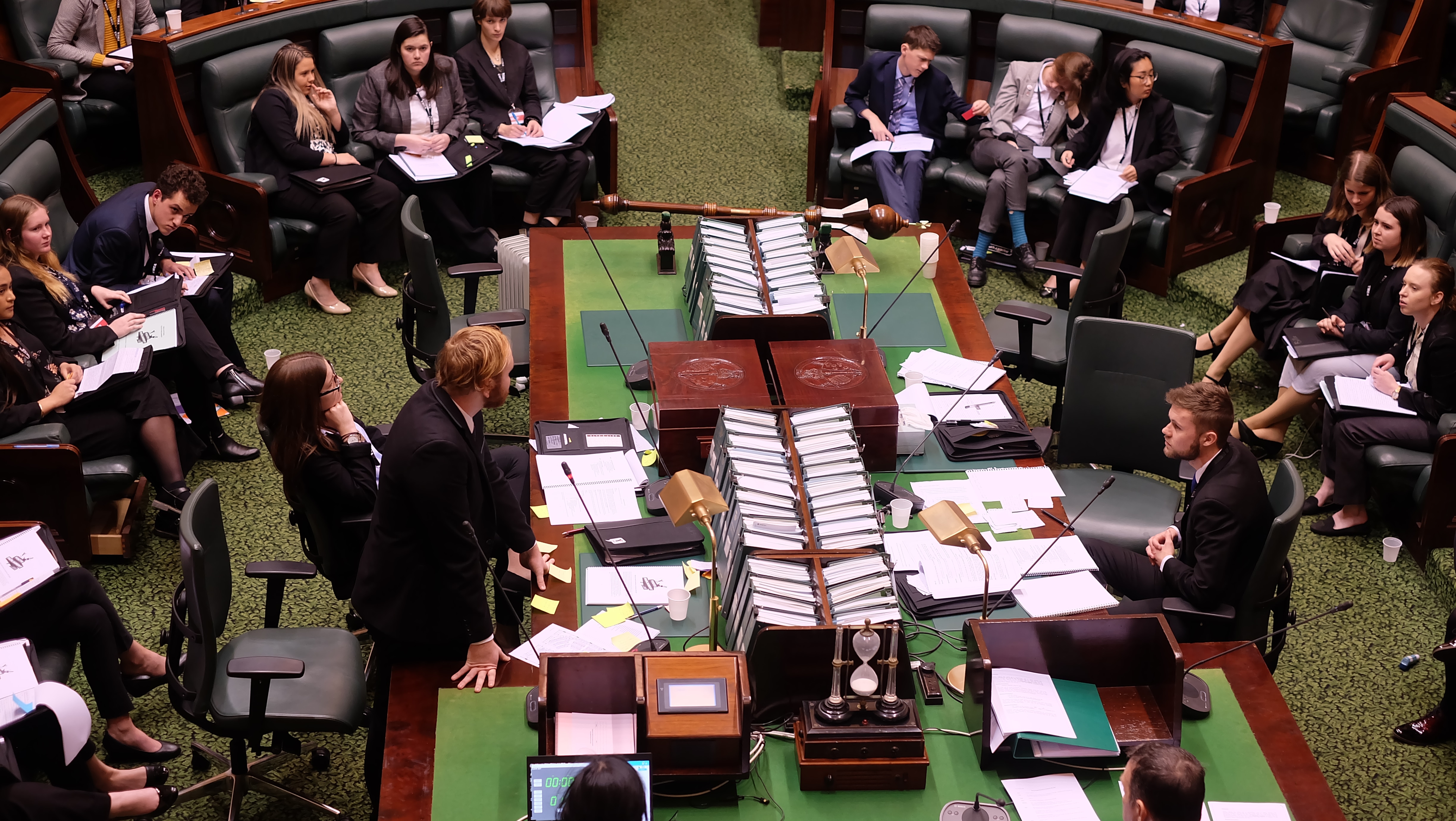 "We want to see bigger and more drastic changes for the betterment of humanity," said Nicholas Steer, the YMCA's Victorian 2020 Youth Governor.
In the program's 34-year history, more than 30 bills have gone on to become state legislation.
Young Australians are not only capable, but are keen to get involved in issues-based politics.
In her address, Ms Spence urged young people in politics to "please be better" than the members of the states' parliaments.
If they are truly to be better, they must first be welcomed and listened to.
This article was originally published in SBS The Feed.